West Africa Leadership & Networking Summit
Join us in the month of January for a special emphasis on missions!
We are so excited about the opportunity to gather for this special event in January, 2022! Come enjoy a refreshing three night stay, delicious meals, and encouraging sessions at Whitestone.
From January 23-26, we will host the West Africa Leadership & Networking Summit with guests Gina Sheets and Mike Washer. Join us to expand your vision, broaden your resource base, & learn about ministries & evangelism opportunities in the fields of education, athletics, agriculture, entrepreneurship, water, & medicine in West Africa.
Read below to learn about our host and speakers.
---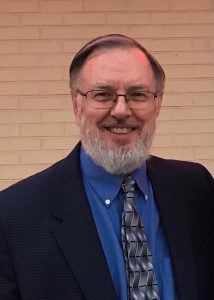 David Bennett
Silent Word Ministries International
Since 2004, David has been the International Director of an Independent Baptist mission called Silent Word Ministries International (SWMI). SWMI serves as a mission agency, cooperating with local churches to facilitate and administrate the ministries of their missionaries who work with the Deaf internationally. SWMI also specializes in training laborers on foreign fields to reach and teach the Deaf in their regions.
David and his wife, Vicki, were married in 1977 and now have ten children and 12 grandchildren so far. They were appointed as ABWE church planting missionaries to the country of Brazil in 1979, and served there faithfully until 2006 when they returned to the USA to serve the Lord worldwide in a servant leadership role with SWMI, which he founded.
David trains men to start Deaf churches and Deaf ministries. He has served the Deaf world in various ministries on five continents. David also leads mission teams to do mass evangelism at such places as the Deaflympics and the International DeafNation World Expos. Hundreds of Deaf have been saved and several men trained for Deaf ministries who are now serving the Lord full time with the Deaf.
Besides his ministries in the Deaf world, David also teaches modules in Bible Colleges and Seminaries, counsels missionaries and national leaders, preaches in a variety of conferences worldwide, and challenges Christians with the need of reaching the lost and planting churches.
David also hosts Deliberate Discipleship Retreats that focus on the personal and spiritual life of those in whom David has chosen to invest his own life. These are focused on training pastors, missionaries, and church-leaders in the spiritual areas of their lives.
David is the author of "Unwrapping the Gift of Mercy." David teaches widely and deeply on the subject of Spiritual Gifts, and how they are applied in the daily lives in church ministries of believers.
Presently, David is focused on the development of a Christian school for the deaf in Nimba County, Liberia, West Africa while also doing foundational work for deaf ministries and deaf schools in India and Papua New Guinea. As of 2021, David has been serving as a missionary for 42 years and has been in over 40 countries.
David and SWMI have added the needs of those with multi-handicaps to their vision and ministries. Plans are under way to start a school for those with special needs in Liberia, West Africa, and in other countries as God leads.
David travels internationally as doors open to pioneer new deaf ministries. The need of the deaf is great and God has specifically burdened David and Vicki's heart for this needy people group around the world.
---
Gina Sheets
While always Hoosiers, Mrs. Sheets and her husband Travis of nearly 28 years, have lived and worked around the globe. Currently they are residing at their retreat center they launched known as Jumping Dog Vista in Arizona.
When not working on development and real estate projects in Arizona, Mrs. Sheets serves as Senior Fellow at the Sagamore Institute, in Indianapolis, Indiana, working in African Initiatives and developing the Global Consortium Portfolio. She and Travis lived in Liberia, West Africa for five years building Liberia's first collegiate ran Agriculture Research Center on the campus of Liberia International Christian College. Mrs. Sheets served the college as Vice President and instructor of agriculture, business, math, and development courses.
In addition to her work with the mission and the college, Mrs. Sheets served as a coordinator with ACDI/VOCA on a farmer-to-farmer program, and worked in the interior ("bush") of Liberia extending agriculture education and small business development techniques to the poorest of the poor. While working in Liberia, the Sheets worked in the value and production chain in Rwanda, and created an agriculture vocational program in Burundi.
Upon returning to the USA, Mrs. Sheets was tapped as a Presidential Appointment to be the Chief Innovation Officer and set up the Innovation Center for USDA Rural Development in Washington D.C. In this capacity she directed the strategic development and implementation of the Innovation Center (IC). The IC identifies tools and implements processes to support rural communities and create transformational outcomes for building rural prosperity verses using only an output strategy.
Prior to Liberia, Gina was the first appointed Director of the Indiana State Department of Agriculture (ISDA) under Governor Mike Pence. Gina has worked in economic development for over 25 years in state and local government and local development (Clinton County Chamber of Commerce and Economic Development) on large international deals, small business development. She and Mr. Sheets have owned many small businesses including the Indiana farm they still manage.
Mrs. Sheets is a member of the Frankfort Rotary Club where she was the first female president and is a Paul Harris Fellow. She serves on the advisory board and webinar instructor for the Indianapolis Global Chamber headquartered in Scottsdale, Arizona. She is a founding member of the NGO, Hope in the Harvest Missions International, operating in Liberia.
---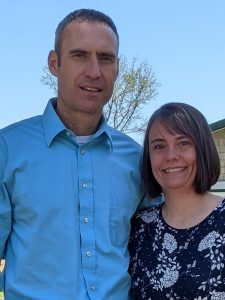 Mike Washer
Mr. Washer grew up on the mission field of Togo, West Africa where his parents and grandparents served as missionaries. He was saved as a 7-year-old boy and baptized in a river outside their village church in Togo. He attended Bob Jones University, where he met his wife, Nikki. They both graduated in 1999 and were married a few weeks after graduation.
Mr. Washer served as a Youth Pastor and Basketball Coach for 5 years in Spartanburg, SC before surrendering to the call to begin National Hoops Ministries. National Hoops is an itinerant evangelistic ministry that helps the local church reach the unsaved using the tool of basketball tournaments, camps, and clinics. Since 2004, the Washers have been involved in National Hoops and have seen God open doors to conduct basketball ministries in several countries including Cameroon, Australia, Philippines, Indonesia, China, Korea, Singapore, Malaysia, and India.
In 2017, God called the Washers to help start a new church in Spartanburg, SC, International Baptist Church in order to focus on reaching the nations in their community. Mr. and Mrs. Washer continue to serve at IBC with their 4 children and also continue to minister with National Hoops Ministries, focusing on training and establishing full time ministries in foreign lands.
---
We hope you will join us for this unique event!
Packages start at just $500 and include a three night stay along with all meals and session materials.
To reserve your spot or for more information, please email
Sherri Letner at sherri@whitestoneinn.com.