Special Needs Leadership & Networking Summit
Join us in the month of January for a special emphasis on missions!
We are so excited about the opportunity to gather for this special event in January, 2022! Come enjoy a refreshing three night stay, delicious meals, and encouraging sessions at Whitestone.
From January 16-19, we will host the Special Needs Leadership & Networking Summit with guests Dr. John McCormick and Lisa Joyner. Join us to learn about the worldwide needs, broaden your resource base, and expand your spiritual vision for evangelism for people with Special Needs.
Read below to learn about our host and speakers.
---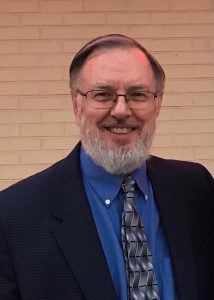 David Bennett
Silent Word Ministries International
Since 2004, David has been the International Director of an Independent Baptist mission called Silent Word Ministries International (SWMI). SWMI serves as a mission agency, cooperating with local churches to facilitate and administrate the ministries of their missionaries who work with the Deaf internationally. SWMI also specializes in training laborers on foreign fields to reach and teach the Deaf in their regions.
David and his wife, Vicki, were married in 1977 and now have ten children and 12 grandchildren so far. They were appointed as ABWE church planting missionaries to the country of Brazil in 1979, and served there faithfully until 2006 when they returned to the USA to serve the Lord worldwide in a servant leadership role with SWMI, which he founded.
David trains men to start Deaf churches and Deaf ministries. He has served the Deaf world in various ministries on five continents. David also leads mission teams to do mass evangelism at such places as the Deaflympics and the International DeafNation World Expos. Hundreds of Deaf have been saved and several men trained for Deaf ministries who are now serving the Lord full time with the Deaf.
Besides his ministries in the Deaf world, David also teaches modules in Bible Colleges and Seminaries, counsels missionaries and national leaders, preaches in a variety of conferences worldwide, and challenges Christians with the need of reaching the lost and planting churches.
David also hosts Deliberate Discipleship Retreats that focus on the personal and spiritual life of those in whom David has chosen to invest his own life. These are focused on training pastors, missionaries, and church-leaders in the spiritual areas of their lives.
David is the author of "Unwrapping the Gift of Mercy." David teaches widely and deeply on the subject of Spiritual Gifts, and how they are applied in the daily lives in church ministries of believers.
Presently, David is focused on the development of a Christian school for the deaf in Nimba County, Liberia, West Africa while also doing foundational work for deaf ministries and deaf schools in India and Papua New Guinea. As of 2021, David has been serving as a missionary for 42 years and has been in over 40 countries.
David and SWMI have added the needs of those with multi-handicaps to their vision and ministries. Plans are under way to start a school for those with special needs in Liberia, West Africa, and in other countries as God leads.
David travels internationally as doors open to pioneer new deaf ministries. The need of the deaf is great and God has specifically burdened David and Vicki's heart for this needy people group around the world.
---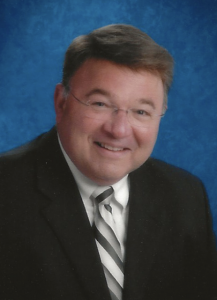 Dr. John McCormick
Dr. John McCormick is a national leader in special education. He holds a Bachelor's degree in Business Management, two Masters degrees in Educational Leadership and Supervision and Special Education, and his Doctorate in Educational Leadership.
He served as administrator of Hidden Treasure Christian School for 33 years (1985 – 2018). Hidden Treasure is located in Taylors, SC, and is a school designed specifically for students with varying abilities and special needs. While he was there, he served in various roles including administration, financial development, program development for children with intellectual disabilities, developmental disabilities, autism, learning disabilities and attention deficit/hyperactivity disorders. He also taught children on the elementary level up through high school in functional, vocational, and academic areas.
Dr. McCormick supervised the publication of and co-authored the book, Special Education: A Biblical Approach, Hidden Treasure Ministries, Taylors, SC. 1993.
Dr. McCormick has conducted workshops in various states representing the American Association of Christian Schools, the Association of Christian Schools International and the South Carolina Association of Christian Schools.
He was an adjunct professor at Bob Jones University for four years teaching special education courses on the Masters level and also served as a member of the education teaching staff of Veritas Baptist College for three years. Additionally, he served as a consultant to Christian schools in the development of stand alone special education programs and special education programs implemented within the traditional Christian school environment.
---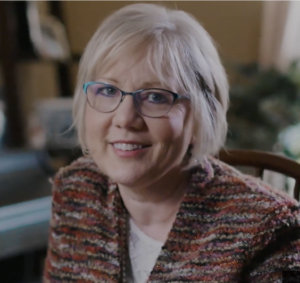 Lisa Joyner
Lisa Joyner is the Chair of the Education Department of Veritas Baptist College (formerly Virginia Baptist College). She helped the college develop an online graduate degree program in special education in order to help Christian schools who want to expand their ministries to include children with special needs. Mrs. Joyner taught middle and high school English and history in a Christian school for several years until the Lord burdened her heart for children with special needs.
After receiving her graduate degree in cross-categorical special education in 2006, she and her family moved from Chesapeake, Virginia, to North Carolina where she developed the Specialized Learning Center as a part of a local church school in Raleigh. This thriving ministry continues to meet the needs of Christian families whose children with special needs would otherwise be left in the public schools. She is a frequent speaker for teachers' conventions around the country and instructs summer professional development courses through the American Association of Christian Schools. She is also published in Journal for Christian Educators on special education topics.
Mrs. Joyner is currently pursuing a doctorate degree in special education. She is married to Oscar Joyner. They have two grown children: Brennen (and his wife Claire) and Kayla.
---
We hope you will join us for this unique event!
Packages start at just $500 and include a three night stay along with all meals and session materials.
To reserve your spot or for more information, please email
Sherri Letner at sherri@whitestoneinn.com.